USA is not from everywhere : Indybay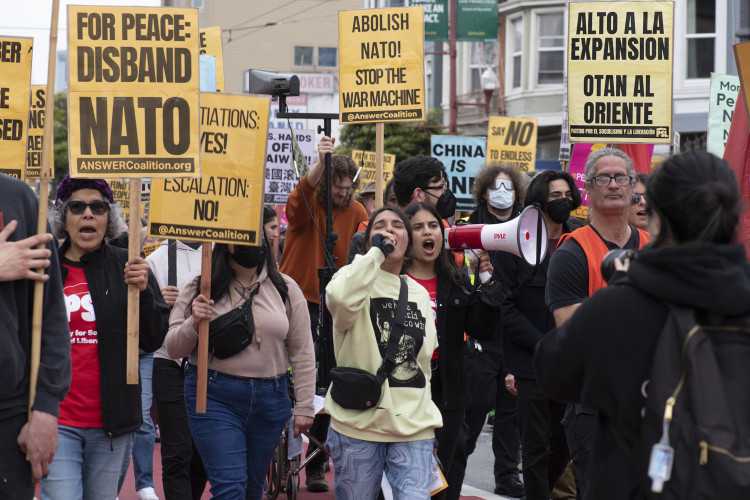 March 20 marks the 20th anniversary of the US criminal invasion of Iraq. It was the perfect time for rallies and marches in San Francisco.
Photo: Rachel Podliszewski, ProBonoPhoto
Please indicate the photographer.
Several hundred people gathered on March 18 to protest against the ongoing war in Ukraine. They demanded peace and negotiations instead of more funding for the war. Many have talked about the elimination of NATO and AFRICOM, which are creations of the United States. Some of their signs read: "Fund the needs of the people, not the war", "Release all political prisoners" and "US everywhere".
California Press News – Latest News:
Los Angeles Local News || Bay Area Local News || California News || Lifestyle News || National news || Travel News || Health News