TCU Fans Gear Up for Biggest Game of the Year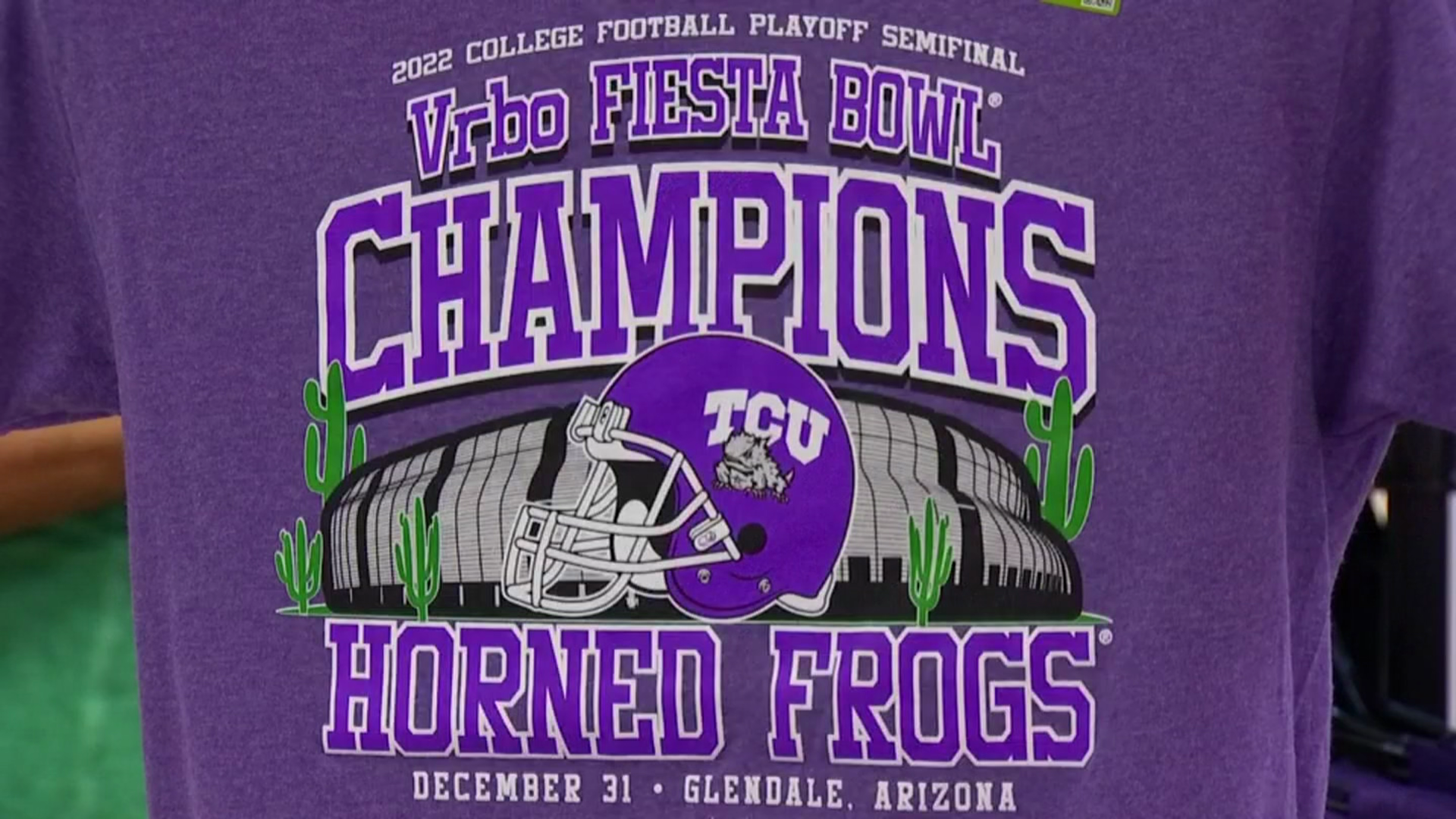 At Rally House in Fort Worth, a steady stream of Texas Christian University football fans came through the door Monday, looking for the latest gear.
"We are getting as much as we can as fast as we can," Rally House Team Sales Lead Halli Collom said. "Today it's been non-stop!"
Collom hovered over a table folding the latest gear.
"So these are the VRBO Fiesta Bowl Championship shirts," Collom said. "Still hot of the press, literally!"
"I wear my purple every Friday and rub it in," TCU fan. "I'll be nice. I'll be humble. I'll say, 'I told you so at the beginning of the year and y'all poo-pooed me all year long, but here WE are!'"
The TCU Horned Frogs will face Georgia in the National Championship game at SoFi Stadium in Inglewood, California next Monday night.
"We're getting ready to go," TCU alum Mika Harp said. "We're leaving Saturday morning and hopefully coming back with a National Championship!"
"I was ecstatic the whole season," TCU fan Butch Milligan said. "But for the city of Fort Worth, huge winners."
As TCU racked up wins over the season, Rally House racked up sales of TCU gear; from T-shirts to teddy bears, sweatshirts to signs.
"I will probably get one of these for me and my mom," TCU fan Aeryn Fogle said looking at Fiesta Bowl shirts.
"We're gonna need more purple," Collom said. "This is a great time for them and I hope they do win."
Dallas Press News – Latest News:
Dallas Local News || Fort Worth Local News | Texas State News || Crime and Safety News || National news || Business News || Health News