Savannah bananas bring joy to children at Texas Children's Hospital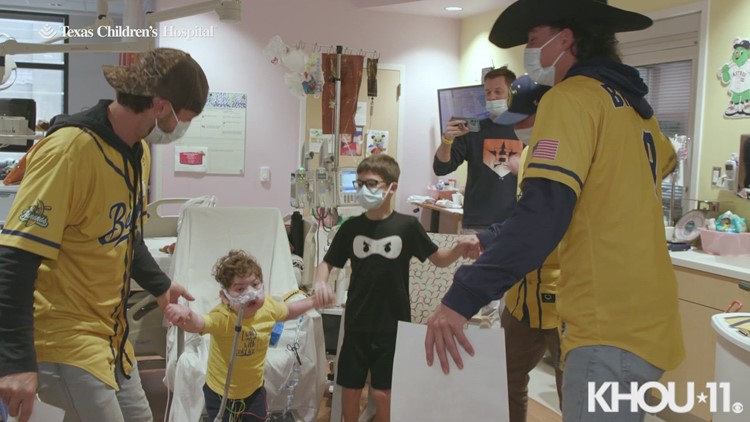 HOUSTON. While you may be used to seeing Savannah Bananas' antics on the field, the one-of-a-kind team took the time to visit the kids at Texas Children's Hospital during their stay in the Houston area.
The hospital said the team showed off their tricks and dance moves and visited patients in their rooms.
"We're traveling with all these guys and luckily we're here in Texas and we can hang out with you guys," the team told one patient. "Thank you for letting us come and chat with you."
You can watch some clips from the team's visit to the hospital below:
"When you show them it's all about fun, when you're having fun, fun wins," said catcher Bill Leroy.
Dallas Press News – Latest News:
Dallas Local News || Fort Worth Local News | Texas State News || Crime and Safety News || National news || Business News || Health News