HPD: Rideshare passenger dies after being hit by a truck on I-10 East Highway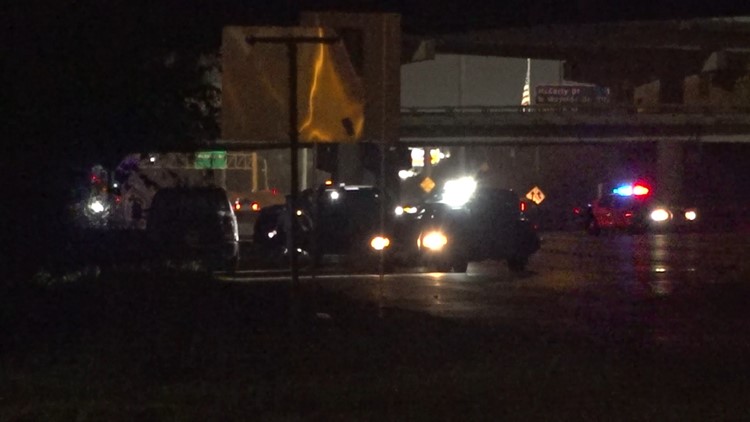 Police said the woman crawled out of a car window before being hit by a passing truck.
HOUSTON – Houston Police are investigating the death of a 28-year-old woman who was hit by a truck after she got off the minibus on the street. I-10 East Highway early Monday.
It occurred just after midnight on the eastbound lanes east of the 610 East Loop. The freeway remained closed for several hours while police investigated.
Houston police said a white Ford F-150 truck was heading east on an entry ramp when it hit a woman as she was running on the freeway. The driver stopped and saw how other cars hit the woman.
According to police, these vehicles initially stopped but left the scene before police arrived.
The woman was pronounced dead at the scene, police said her identity was pending verification by the Harris County Forensic Science Institute.
Police said the truck driver was not injured and was released.
Investigators said the taxi driver told officers he gave the woman a ride when she tried to get out of his car on the freeway.
The driver said he locked the door so she couldn't get out while he was on the move. He explained that he had slid onto his right shoulder and the victim got out of the car through the side window.
He told police that the victim was out of his sight at the time of the impact.
The investigation is ongoing.
Anyone with information on other vehicles involved in this accident is strongly encouraged to contact HPD Accidents at 713-247-4072 or speak anonymously with Crime Stoppers at 713-222-TIPS.
Dallas Press News – Latest News:
Dallas Local News || Fort Worth Local News | Texas State News || Crime and Safety News || National news || Business News || Health News