HPD: 2 firefighters hospitalized after ambulance crash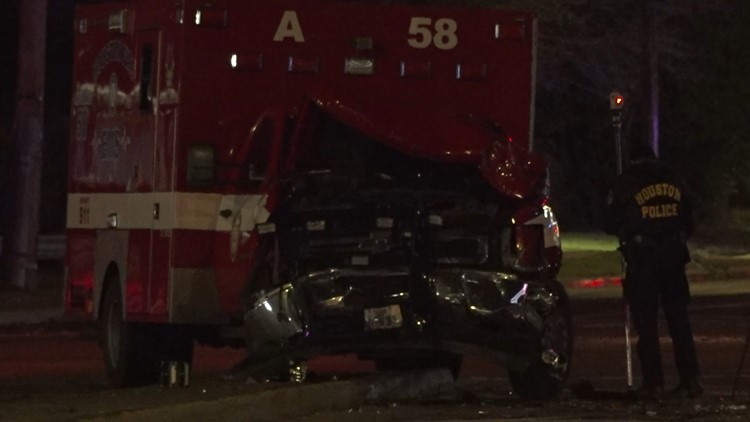 Police said they were looking for a dark-colored Chevy Avalanche with severe front end damage.
HOUSTON. Two firefighters are in the hospital after their ambulance was involved in an accident on Monday morning, according to Houston police.
It happened just after 3 am in north Houston, along Airline Drive and Parker Road.
According to police, the ambulance was returning to the station when the driver of the Chevy Avalanche crashed into the ambulance and drove off. Firefighters told police they had a green light at the time of the accident.
"They just drove south and came to an intersection," Police Sgt. David Rose said "The avalanche continued moving west… we have some pieces of this vehicle at the scene, but the vehicle is gone."
Rose said that the police are now looking for Avalanche with severe damage to the front. Meanwhile, firefighters were taken to the hospital by ambulance and are currently in stable condition.
Anyone with information about the accident is asked to contact HPD's Motor Crime Squad at 713-247-4072.
Stephanie Whitfield on social networks: Facebook | Twitter | Instagram
Dallas Press News – Latest News:
Dallas Local News || Fort Worth Local News | Texas State News || Crime and Safety News || National news || Business News || Health News