Houston head coach Calvin Sampson talks about basketball, training and this year's team with KHOU 11's Daniel Gotera.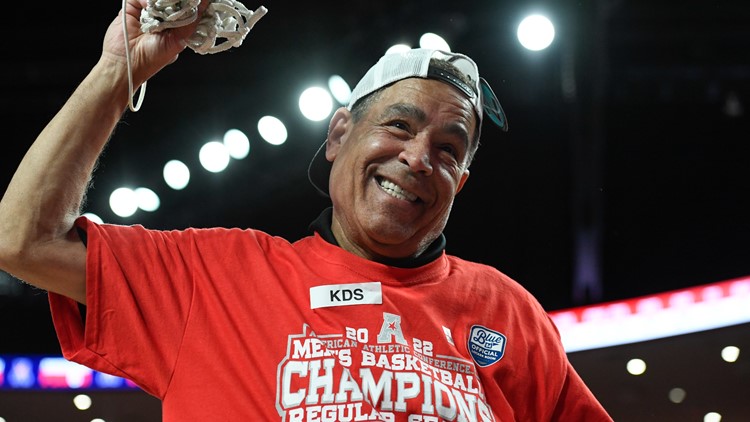 UH missed out on the hardware from AAC's title game, but their focus is on a much bigger prize.
HOUSTON — The Houston Cougars are back in the NCAA Tournament, and their head coach went head-to-head with KHOU 11's Daniel Gauthera.
They won their first game against Northern Kentucky and on Saturday they will take on Auburn in the round of 16, hoping to return to Houston as a Final Four team.
In this one-on-one meeting, Sampson spoke about this year's team and how far they've come.
"What I really like about this team is that they are getting better," he said. "It's something that all of our staff are proud of."
As for his coaching style and recruitment to the University of Houston…
"I think it starts with being comfortable with who you are," he said. "I don't try to train like everyone else. I try to respect everyone's coaching style, but I think the more successful coaches, especially over a period of time, want everyone to be in the program, but you have to have the program first."
Watch games with an antenna? KHOU 11 has upgraded its technology and broadcasts on both VHF and VHF. Tune in to 11.1 or 11.11.
Although UH was number one for most of the season, Sampson said it didn't matter.
"I don't care if we get ranked, but for our fans it's cool," he said. "For a coach, it's neither here nor there for me. The first time was cool when we were #1. See where we have been and where we are now. all these things while trying to win the next game."
Dallas Press News – Latest News:
Dallas Local News || Fort Worth Local News | Texas State News || Crime and Safety News || National news || Business News || Health News