Hope for ecological renewal. Seminar with Gregory Stevens : Indybay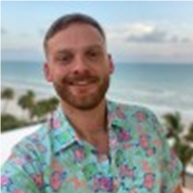 Gregory Stevens works for California Interfaith Power and Light, helping interfaith groups across California use sustainable technologies for their facilities. He strives to provide practical solutions to our everyday problems, but understands that climate change is a powerful reality.
It is easy to despair when the world is being destroyed by a few overly greedy billionaire capitalists. This is especially difficult when the solutions offered by the dominant culture are to shower less, buy an electric car, or eat more green foods. These efforts may have little or no impact on the reality of a climate catastrophe.
In this workshop, Gregory critically explores the link between climate change and capitalism, calling for a broader political imagination through an anthropological view of human societies across the planet. As we face a growing far-right movement, reactionary environmentalism, and apocalyptic doomsday scenarios, this workshop will provide ancient solutions with hopeful modern implications.
Join us for this exciting and lively discussion!
California Press News – Latest News:
Los Angeles Local News || Bay Area Local News || California News || Lifestyle News || National news || Travel News || Health News