Grand Champion Bull Named At RodeoHouston To Be Auctioned Saturday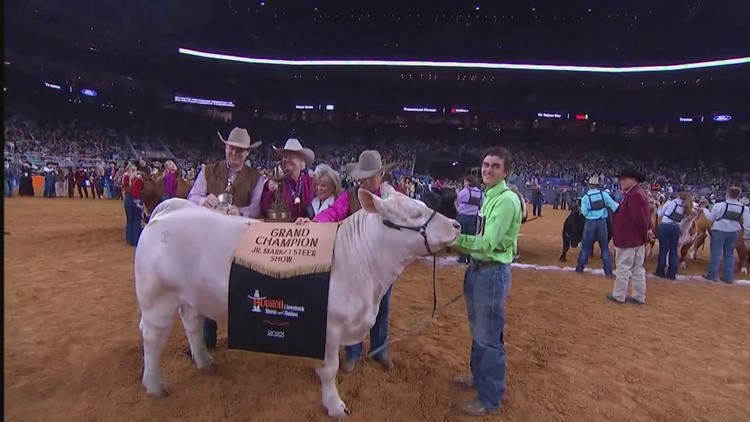 HOUSTON – The Houston Livestock Show and Rodeo is so much more than just entertainment. It also gives FFA students the opportunity to go to college with their prize animals.
Among them is Stiles Patin of Cameron, Texas, who crowned the great champion bull at the rodeo on Friday night.
"Never in a million years did I think, 10 years ago when I started showing that I would ever get to this point," he said. "I'm just so grateful to my team, my family and God for getting to this point."
Patin plans to attend West Texas A&M University for a degree in agriculture or business.
And congratulations to 14-year-old Sage Burden of North Texas, whose Grand Champion sold at auction for a record $375,000 on Thursday. This broke last year's record of $250,000!
Dallas Press News – Latest News:
Dallas Local News || Fort Worth Local News | Texas State News || Crime and Safety News || National news || Business News || Health News