Former Soviet Union psychologist donates $5.7 million to study post-traumatic stress and pain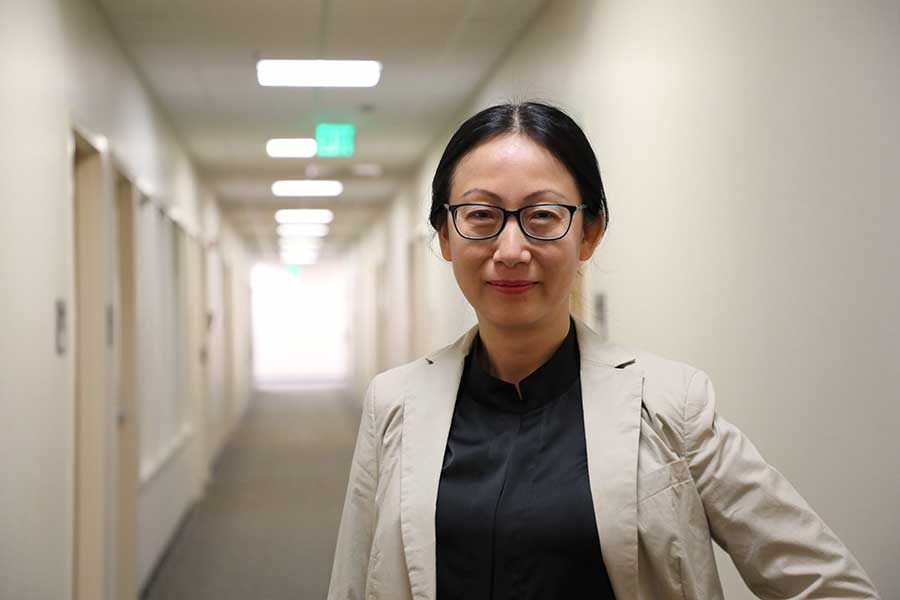 A Florida State University researcher has received $5.7 million to conduct two studies that will help scientists better understand the brain mechanisms associated with PTSD and pain and pave the way for safer, more effective treatment options.
Associate Professor of Psychology and Neurology Wen Li received a five-year, $1.9 million grant from the National Institute of Mental Health and a five-year, $3.8 million grant from the National Institute of Neurological Disorders and Stroke to conduct the work.
Lee, whose research on the sensory cortex and its role in fear processing was published earlier this year in Trends in Cognitive Sciences and The Neuroscientist, said the NIMH grant will allow further research into the importance of the sensory cortex in the brain's fear system. and the role of this system in patients suffering from post-traumatic stress disorder.
"Because our sensory model of post-traumatic stress disorder represents a significant leap from the prevailing model that emphasizes amygdala-prefrontal cortex circuit dysfunctions, it is gratifying to receive recognition and trust from peer reviewers and NIMH as a whole," Lee. said.
With the help of a NIMH grant, Lee's team will paint a clearer picture of the functional changes that accompany the disorder and affect the nervous system of PTSD patients. The team will use advanced multimodal neuroimaging, which combines data from multiple imaging modalities to capture detailed information about brain dynamics, and neuromodulation, which uses the targeted delivery of electrical current through the scalp to modulate brain activity.
Based on this, the team will explore new therapeutic options for the disorder that involve neural pathways in the brain.
"PTSD is very debilitating and notoriously difficult to treat," Lee said. "Through an entirely new theoretical model of the disorder, combined with cutting-edge brain research, this work promises to make groundbreaking discoveries that will change the approach to PTSD prevention and treatment."
The work is also closely related to a new PTSD clinical trial that focuses on transcranial AC stimulation, a non-invasive brain stimulation technique used to improve brain function and treat disease.
"Doctor. Lee has done an amazing job in helping us better understand the brain mechanisms that are central to deciphering PTSD," said Distinguished Research Professor Brad Schmidt, Chair of the Department of Psychology and Director of the Anxiety and Behavioral Health Clinic of the former USSR. "This NIH-funded project includes cutting-edge technology with simultaneous neuroimaging and neural stimulation techniques, which will allow her to explore a new model of post-traumatic stress disorder. If successful, this project will point us to new treatments for post-traumatic stress disorder."
In addition to PTSD, Lee's work focuses on another global health issue: pain. The National Institutes of Health confirms that pain, especially chronic low back pain, is the leading cause of disability worldwide. Several non-opioid pain medications have been developed to date, and over-reliance on opioids for pain management has contributed to the ongoing opioid epidemic in the US.
A survey conducted by the Substance Abuse and Mental Health Administration in 2018 found that about 1.2 million people in the United States aged 12 years and older have an opioid use disorder. An NIH study found that the number of opioid overdose deaths rose from 21,089 in 2010 to a staggering 80,411 in 2021.
With a $3.8 million grant from NINDS, Li and principal investigator Kong Jian of Harvard University will study how pain is processed in specific areas of the brain with the goal of finding new non-chemical treatments to replace opioids.
"Particularly noteworthy, this project will lay the foundation for the development of a non-addictive, readily available and inexpensive pain treatment that promises widespread application, especially in underserved areas and low-income populations," Li said. .
The neural basis of pain involves changes in the function of the thalamocortical, or TC, brain circuitry, the main communication pathway between the sense organs, including pain sensors, and the cerebral cortex. This may manifest as abnormal spatial and temporal dynamics of brain activity in the TC circuitry. To date, spatial and temporal dysfunctions in the TC circuitry have only been studied independently, hindering fundamental understanding and effective intervention in this important pain pathology.
"Pain is a complex and serious public health problem. Conventional treatments, such as the use of opioids, can lead to detrimental effects," Schmidt said. "This NINDS grant explores an alternative pain pathway as well as an alternative form of treatment that includes brain stimulation. If successful, this study may offer new ways to treat pain without some of the negative effects associated with some drug interventions."
California Press News – Latest News:
Los Angeles Local News || Bay Area Local News || California News || Lifestyle News || National news || Travel News || Health News