Another UH student died at Agnes Arnold Hall in 2023, the school said.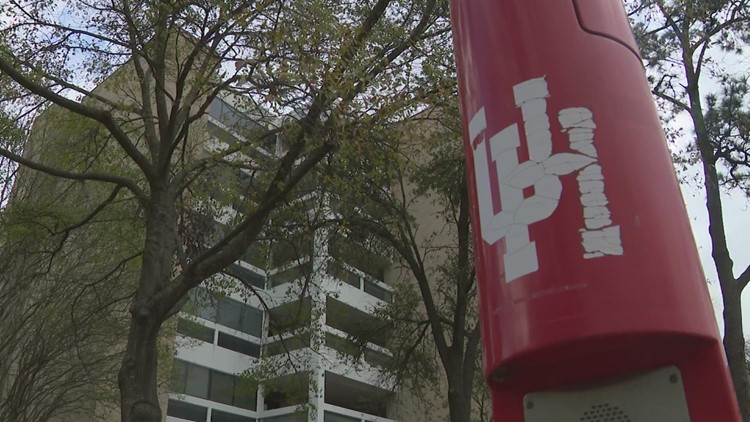 HOUSTON. A student at the University of Houston died at Agnes Arnold Hall on Monday, according to school officials.
This is the second student to die in a building on campus this year.
On January 15, another student died at Agnes Arnold.
In both cases, UH officials stated that there was no threat to the community and no sign of foul play. School officials said both appeared to have committed suicide.
All classes and offices at Agnes Arnold Hall were canceled following both incidents.
UH said counseling services can be obtained by calling 713-743-5454 or by visiting:
All classes at Agnes Arnold were to be held remotely on Tuesday. Decisions about the future of the building will be discussed.
"The use of Agnes Arnold until the end of the semester has not yet been determined. We are considering all options. Once the plan is completed, it will be shared with our community," the university said in a statement.
Here is a letter sent to students by UH Senior Vice President of Academic Affairs and Provost Diane Z. Chase:
"It is with deep sadness that I inform you of a death that occurred today on the campus of the University of Houston. The identity of the deceased person has not been established, and there is no threat to the security of the campus. We will work closely together to provide support to all who are affected.
"All classes and activities at Agnes Arnold are canceled today, March 20th. Offices in this building are closed and employees will be working remotely.
"The UH Police Department and other officials are now in this building and are investigating an incident that happened today."
HOW 11 on social networks: Facebook | Twitter | Instagram | YouTube
Dallas Press News – Latest News:
Dallas Local News || Fort Worth Local News | Texas State News || Crime and Safety News || National news || Business News || Health News