A semi-trailer overturned on Bell Street after power lines were cut with a raised bed.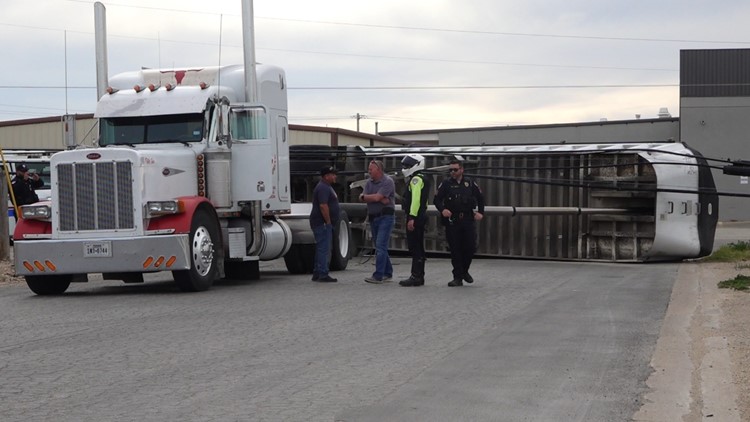 SAN ANGELO, Texas. Around 5 p.m. today, San Angelo police and fire departments responded to an accident at Bell and Beacon Streets after a raised-bed semi-trailer toppled several electrical poles before the truck's trailer flipped over on its side.
The driver, a 41-year-old man, fled the scene of the accident.
According to Sgt. Travis Griffith, officers quickly established a perimeter and were able to locate the subject and take him into custody.
"The plane crash is under investigation. At the same time that this happened, we received a report of a stolen car. Apparently, during the accident, the car was stolen," said the sergeant. Griffith said at the scene.
Police said there were no casualties in the crash. Charges are pending.
Dallas Press News – Latest News:
Dallas Local News || Fort Worth Local News | Texas State News || Crime and Safety News || National news || Business News || Health News